The Bakersfield Real Estate Appraiser
Accurate - Dependable - Professional
Matt Anzaldo is a local real estate appraiser located in Bakersfield, CA. Order an appraisal today with with an appraiser that specializes in residential property appraisals in Bakersfield.
---
---
Bakersfield Californian
Bakersfield News, The Californian Staff Writer
Bakersfield.com press release
Bakersfield Appraiser Matt Anzaldo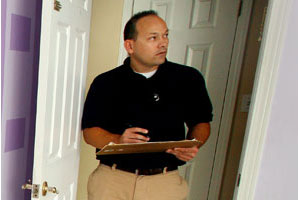 Kern County Property Appraiser Matt Anzaldo inspects a home in Bakersfield California.

-The Bakersfield Californian
Read Full Story
---
Kern County Property Appraiser Coverage

Arvin
Delano
McFarland
Taft
Shafter
Wasco
---
Order a Bakersfield Appraisal Today!
Request Your Bakersfield Property Appraisal by Calling (661) 332-3008
---
Looking for Kern County Appraiser?
If your looking for a local, trustworthy and accurate Kern County Property Appraiser choose Anzaldo Real Estate Appraising. Matt Anzaldo is Licensed Appraiser located in Bakersfield. If you need a property appraisal in Bakersfield or Kern County you can contact Matt by phone or email below. Call or email and we will reply the same business day.

Business Phone Number
(661) 332-3008







Send us an Email
matt@kerncountyappraisal.com