Bakersfield Appraiser
Local Appraiser. Expert Valuations.
Matt Anzaldo is a local real estate appraiser located in Bakersfield, CA. Order an appraisal today with with an appraiser that specializes in residential property appraisals in Bakersfield.
---
---
Bakersfield Californian
By Bakersfield Newspaper, Californian staff writer
Bakersfield Press Release
Bakersfield Appraiser Matt Anzaldo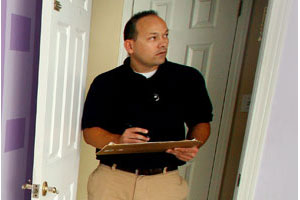 Matt Anzaldo inspects a Bakersfield house while doing an appraisal in Bakersfield Friday morning.

-The Bakersfield Californian
Read Full Story
---
Kern County Coverage Areas

Arvin
Delano
McFarland
Taft
Tehachapi
Shafter
Wasco
---
Order a Bakersfield Appraisal Today!
Try this easy to use online order form. Get your Bakersfield Appraisal by visiting our Order Page
---
Looking for a Local Kern County Appraiser?
If your looking for a local, quick and reliable Kern County Appraisal Company choose Anzaldo Real Estate Appraising. Matt Anzaldo is Licensed Appraiser located in Bakersfield, CA. If you need a property appraisal in Kern County you can contact Matt by email for phone. Emails inquires will be replied within the same business day.

Business Phone Number
(661) 332-3008







Send us an Email
matt@kerncountyappraisal.com