Local Appraiser, Expert Valuations
Local Expertise: Get a home appraisal from a local real estate appraiser. Matt Anzaldo understands the Kern County Real Estate Market well because he was raised in southwest Bakersfield in the 1980s and 1990s and for the past 18 years from 2005 to 2023 as a local real estate appraiser. Matt will do his best to give you the most accurate property appraisal using only the newest market valuation tools.

Order your appraisal by calling (661) 332-3008


---
Hire a Kern County Appraiser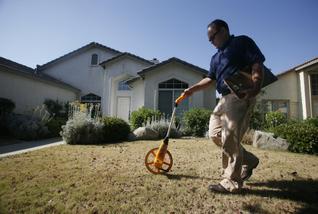 Get your Bakersfield Appraisal done right by a trustworthy local appraiser. Matt Anzaldo is local, living and working right here in Bakersfield, with 18 years of experience appraising homes in the Central Valley market area. When it comes to turn times and friendly service, he simply cannot be beat! Matt offers many different types of appraisal services to accommodate most property valuations.

Get your report in 3 days Call Now! (661) 332-3008


---
Fast & Affordable Appraisals for:
| | |
| --- | --- |
| General Market Valuations | Express Drive By Appraisals |
| Mortgages & Lending | Investment & Rentals |
| Divorce, Probate & Estate | Listing Appraisals |
---
Proudly Serving Kern County
---
Customer Testimonial
"I needed an appraisal on property in Bakersfield. Since I live out of town, I Googled appraisers in Bakersfield and Matt Anzaldo came up. He made the whole process very easy. Everything was handled via phone, text and email, real simple. He was at the property on the date we had scheduled and on time. I had a very clean, professional, easy to understand, appraisal 10 business days later. I thought he did an excellent job. Thank you Matt"
-J.T. K. Redding, CA
01/23/2020
5 Star Yelp Review

---
Kern County Real Estate Investor
"Matt was very professional and thorough with his appraisal. He was able to turn around the appraisal very quickly. We were impressed and will definitely use him again."

- Jaz Gill Real Estate Investor
See 5 Star Google Review
Bakersfield Realtor
"As a local REALTOR, Matt is a valuable resource to me and my sellers. I have worked with Matt for the past nine years…he is the one I call when a seller needs or wants a pre-listing appraisal. He is a true professional and very knowledgable about our local market. I highly recommend Matt Anzaldo!"

- Suzanne Harandi RE/MAX Golden Empire
See 5 Star Google Review
See More Google Reviews

- Chris Cunningham | Miramar International-Riverwalk
- Brian Elliott | Law Enforcement Agent and Realtor
- Joseph S. Pearl, LL.M. A | Bakersfield Attorney
- Camie Plante | Bakersfield Homeowner


---
Get a Kern County Property Appraisal

---
What is a Real Estate Appraisal?
For federal related transactions a real estate appraisal is performed by a state approved real estate appraiser. If the appraiser's opinion is based on Market Value, then it must also be based on the Highest and Best Use of the real property. For mortgage valuations of improved residential property in the US, the appraisal is most often reported on a standardized form, such as the Uniform Residential Appraisal Report. Learn more about the Appraisal Process
2023 Kern County Property Search Tool
This property search service is provided by Kern County Assessor Office to allow easy and secure access to Kern County Property information. I recommend using the search feature below to find out more information about your Kern County Property. This is a public resource available online. Property Search Information
---
Looking for a Kern County Appraiser?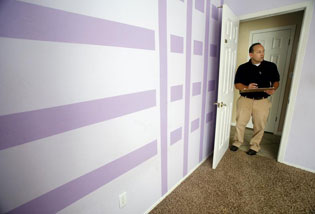 If your looking for the best local, quick and reliable appraiser choose Anzaldo Real Estate Appraising. Bakersfield Appraiser Matt Anzaldo knows the difference between "Seven Oaks" and "Stockdale Estates". Get a Bakersfield appraisal from a local professional who provides friendly service and honest property appraisals.

Order your appraisal by calling
(661) 332-3008


---
Business Phone
(661) 332-3008



Send an Email
matt@kerncountyappraisal.com