Local Appraiser, Expert Valuations
Local Expertise: Get a fast and professional Bakersfield appraisal from a local appraiser. Matt Anzaldo knows the Kern County real estate market well because he was raised locally in Southwest Bakersfield in the 1980s and 1990s. Matt knows "Bako" and will do his best to give you the most accurate property appraisal using only the newest market valuation tools. Get your home appraised by calling now (661) 332-3008.


---
Best Home Appraiser in Bakersfield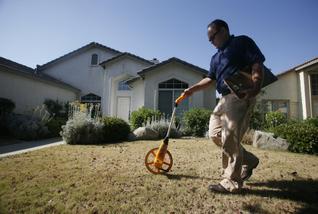 Get a Bakersfield Appraisal by the #1 home appraiser in Bakesfield. Matt Anzaldo is local, living and working right here in Bakersfield, with years of experience appraising homes in the Central Valley market area. And when it comes to turn times and friendly service, he simply cannot be beat! Matt offers many different types of appraisal services to accommodate most property valuations. Call Now (661) 332-3008.

---
Fast & Affordable Appraisals for:
| | |
| --- | --- |
| General Market Valuations | Express Drive By Appraisals |
| Mortgages & Lending | Investment & Rental Property |
| Divorce, Probate & Estate | Listing Appraisals |
---
---
Bakersfield Californian Interviews Local Appraiser - full story
Bakersfield Appraiser in the news!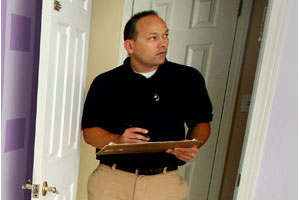 Matt Anzaldo inspects a bedroom in a house while doing a Bakersfield appraisal in southwest Bakersfield Friday morning. A new Home Valuation Code of Conduct has been put into effect that creates a firewall between real estate appraisers and mortgage brokers which Anzaldo, a local property appraiser that covers Bakersfield and other market area nearby, thinks is a "good idea." - Courtenay Edelhart, Bakersfield Californian Press Release


---
Proudly Serving Kern County

Arvin
Delano
Lamont
McFarland
Taft
Tehachapi
Shafter
Wasco
---
Order your Bakersfield Appraisal
Go to our quick online order form page now. It only takes 2 minutes! Order Appraisal Now
---
Kern County Assessor Property Values

Kern's Property Values increase by $5.9 billion for the 2017 - 2018 Fiscal Year
Kern County Assessor Recorder Jon Lifquist had some great news for county government. Property values have rebounded by $5.9 billion for the 2017 - 2018 fiscal year. Thatís substantially more than was expected as 2017 began. Property values have rebounded by $5.9 billion for the 2017 - 2018 fiscal year. Thatís much more than was expected as 2017 began. Oil and gas properties contributed $2.4 billion to the increase in value of property in the county. A jump in other commercial, residential and industrial property added another $2.1 billion in value. That may mean a higher property tax value for individualís homes. Kern Assessor: Official Website
---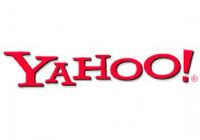 Bakersfield Housing Market
Bakersfield Housing Market Reports. You can use Yahoo to find Bakersfield Home Prices and home buyer tools to research all aspects of the local housing market including Bakersfield neighborhood information. Whether looking for homes for sale in Bakersfield or other market areas Yahoo can help. Yahoo: Market Report


---
What is a Real Estate Appraisal?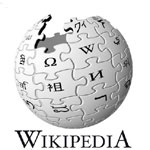 For federal related transactions a real estate appraisal is performed by a state approved real estate appraiser. If the appraiser's opinion is based on Market Value, then it must also be based on the Highest and Best Use of the real property. For mortgage valuations of improved residential property in the US, the appraisal is most often reported on a standardized form, such as the Uniform Residential Appraisal Report. Wikipedia: Real Estate Appraisal
---
Looking for a Kern County Appraiser?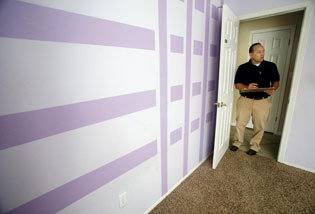 If your looking for the best local, quick and reliable appraiser choose Anzaldo Real Estate Appraising. Bakersfield Appraiser Matt Anzaldo knows the difference between "Seven Oaks" and "Stockdale Estates". Get a Bakersfield appraisal from a local professional who provides friendly service and honest property appraisals. If you need a property appraisal contact Matt by email address or phone (661) 332-3008.



---
Business Phone
(661) 332-3008



Send an Email
matt@kerncountyappraisal.com